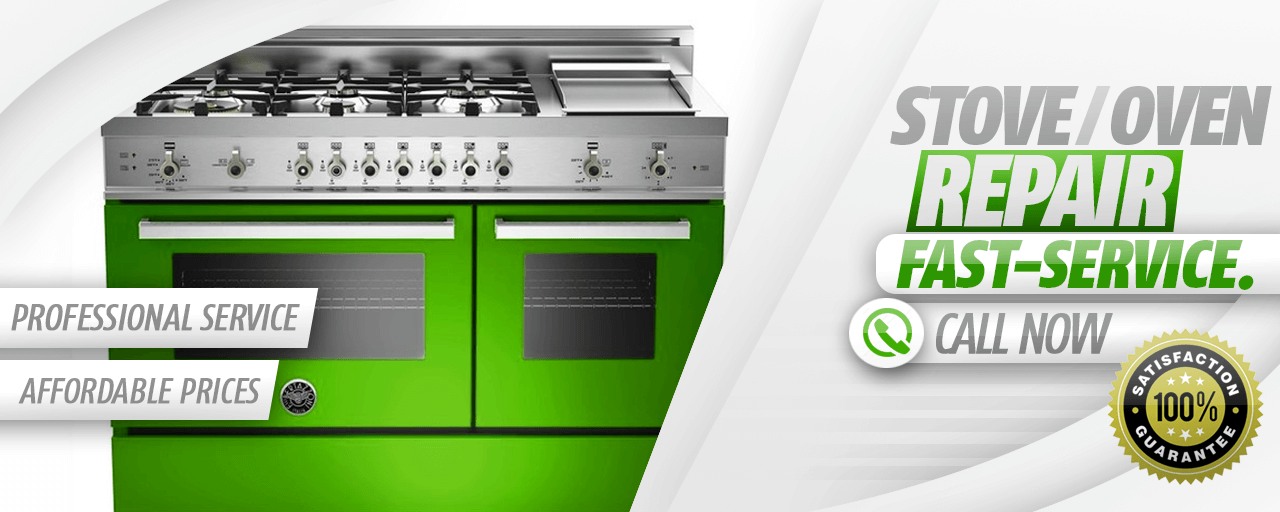 When your stove or oven breaks down you need help or you will be eating peanut butter sandwiches or takeout pizza. To schedule repairs in time to make supper, you need a repair service that will come the same day. Because we do not want your family to be eating cold pizza, we offer same-day appliance repair in Beaverton.
Beaverton Appliance Repair repairs all stove, range, and oven problems on all the major brands and all models. Our certified technicians will bring the tools needed and have the experience and training to complete and stove or oven repair job on a single service call to your home. We always load up our service vans with the manufacturer parts for all major appliance brands and we give you a 12-month warranty on our labor. It is always our goal to fix your stove or oven in plenty of time for you to fix dinner!
CALL TODAY: (503) 213-9693
STOVE PROBLEMS
WON'T TURN ON/IGNITE
When your electric stove won't turn on, make sure it is plugged in and that the circuit breakers are not flipped off. For a gas stove, check the pilot light. There are several reasons why a stove will not turn on or ignite. These are broken bake and broil elements, damaged burner igniters, broken surface elements, or problems with the infinite switch.
BURNER/OVEN WON'T HEAT
When your stove or a single burner will not get hot you cannot prepare any food. The common reasons for this problem are a broken heating element, malfunctioning terminal block, or a bad oven sensor. These are all things we can fix on a simple service visit the same day you call us for help. We carry the manufacturer parts to fix these issues on all major brands.
TIMER/PROGRAM ISSUES
The control board on your stove is what runs the timer and program settings. When this part does not work we simply need to replace it. We carry control boards for major brands including GE, LG, Kenmore, Sears, and several more brands of stoves and ranges. We provide a warranty on all control boards and other parts we use for this repair service.
OVEN IS TOO HOT
An oven that gets too hot can burn your food but is also dangerous. This is usually caused by a bad sensor or broken thermostat. Call us to fix this problem as soon as you notice it. And, do not try to fix it yourself. It can be very dangerous. Our certified repairman will come out the same day to make this repair.
IGNITER WON'T LIGHT
When the stove igniter glows but does not light, there is a broken safety valve, electronic control, surface igniter, or temperature sensor. Our experienced technician will diagnose the problem and either repair or replace the non-functioning part.
DOOR WON'T OPEN
A problem we see with some of the new self-cleaning ovens is that when the cleaning cycle is done the door will not open! Call us and we will send a technician to check out the thermostat, door latch, and seal to see why this is happening. We will make the required repairs on the spot and the same day that you call.