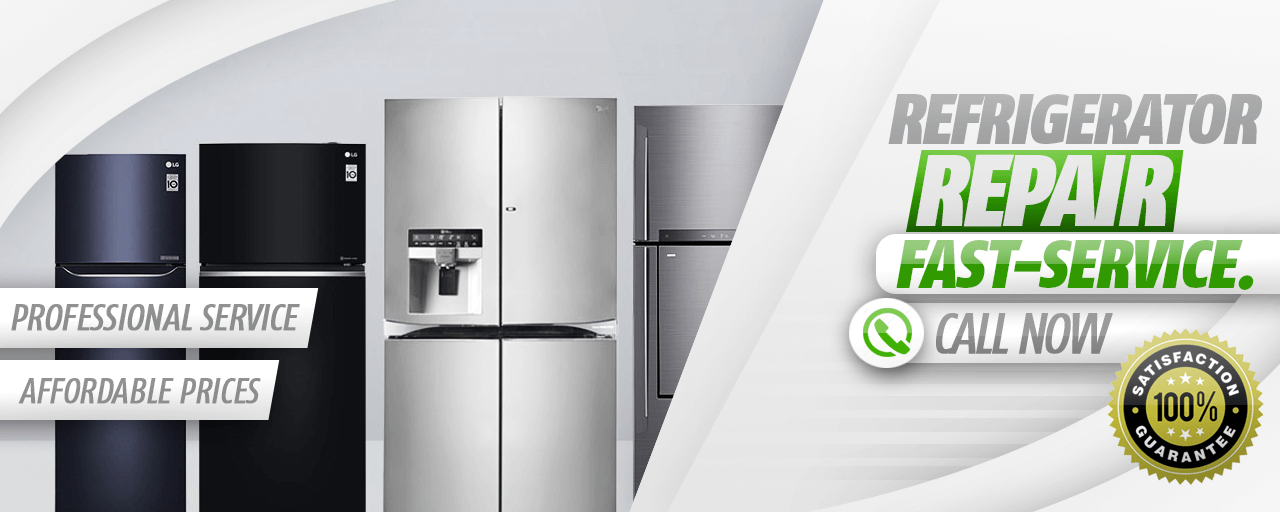 A refrigerator is a necessary centerpiece in your kitchen. You use it to keep your food (dairy, meats and produce) cold and preserved before preparing meals. When the refrigerator breaks down food will thaw, melt, and spoil. When your refrigerator breaks down, you need repairs before you end up having to throw away spoiled food. You should hire appliance repair in Beaverton that provides same-day visits to fix refrigerators and freezers.
Lucky you if you live in Beaverton. Beaverton Appliance Repair is happy to come out the same day to repair all refrigerator problems and on a single service call. We respond quickly and do the job promptly so that none of your food goes bad. We fix all major refrigerator brands.
CALL TODAY: (503) 213-9693
REFRIGERATOR PROBLEMS
LOUD/CONSTANT NOISES
We get the most service calls for refrigerators because of loud noises. The most common reasons are problems with the condenser fan motor or with the evaporator fan motor within the freezer. When you call we may ask where you think the noise is coming from so that we can be sure to bring the right tools and parts to do the job.
WATER LEAKS
Our certified repairmen fix a lot of leaks as well. Most commonly, a refrigerator leaks because the water inlet valve is not working correctly or the door latch is malfunctioning and the door is not closing correctly. We fill our vans with the right parts and the correct tools to do both repairs on a single visit to your home!
WON'T START
When a refrigerator won't run the first thing to check is that it is plugged in and the circuit breaker has not tripped off. If those issues are OK and your refrigerator does not run, there is a broken compressor overload relay or a problem with temperature control. Call us for a same-day fix of either of these problems.
ICE MAKER WON'T MAKE ICE
When an ice maker doesn't make ice call us for same-day repairs. The common reasons that ice makers don't function correctly are broken water inlet valves or broken water fill tubes. And, the temperature control in the freezer may not be working correctly. Occasionally, an ice maker works too slowly and the ice cubes have a disagreeable odor. We will be happy to fix any of these problems with a short service call.
FRIDGE TOO COLD/TOO WARM
Refrigerators that run too warm or too cold are both problems. A damaged air inlet damper is a common reason for a too-warm refrigerator. When the temperature control or the thermistor is not working correctly, a refrigerator will run too-cold. A too-cold freezer has the same problem. Our certified technicians will bring the manufacturer parts and correct tools to fix your refrigerator with a short service call for all major brands.
BROKEN WATER DISPENSER
This is an unusual refrigerator repair problem. The refrigerator water dispenser will not work correctly if the dispenser actuators or water inlet valve are not functioning properly. We carry all of the parts and the tools to fix water dispensers on Whirlpool, Kenmore, Sears, GE, Sub-Zero and all major brands of refrigerators. Call us for same-day repairs.
DOOR LATCH/BULB PROBLEMS
If your refrigerator door latch is broken or just does not work properly, or if for any reason the door does not close correctly, you will have condensation problems and leaks. Call and we can come out the same day to repair or replace hinges, gaskets, or seals and stop the problem. And, while we are there, we can replace those burned out light bulbs as well!